What a difference the sunshine makes to one's life. I am thankful today looking at a blue cloudless sky and crisp white snow on the ground. I am thankful that I feel relatively healthy and I am thankful for an unexpected gift which arrived last week from a friend – it was as if she knew what was going through my head over and over again. The book The Boy, the mole, the fox and the Horse (yes for some reason the B and the H is a capital) is beautifully bound and illustrated.
It almost felt like the author Charlie Mackesy  was also reading my thoughts and  had written this book just for me. Of course he had also written it for thousands of others because it's the stuff we all know but don't take notice of and sometimes  the simplicity of a book like this is a reminder to put these thoughts and emotions  on the top of our agenda and action them.
Yes, today I am in a philosophical mood.
Apparently the idea for the book came about when  Mackesy  was chatting with a friend the explorer  Bear Grylls about what is meant by courage and what was the bravest thing  they'd  ever done.  Grylls is well known for his courage  but Mackesy said "the bravest thing I'd ever done was when I was struggling and had the courage to ask for help." And so, he explained "I drew it." I loved his illustrations that accompanied the words.
"I wonder if there a School of unlearning
"What do you think is the biggest waste of time? Comparing yourself to others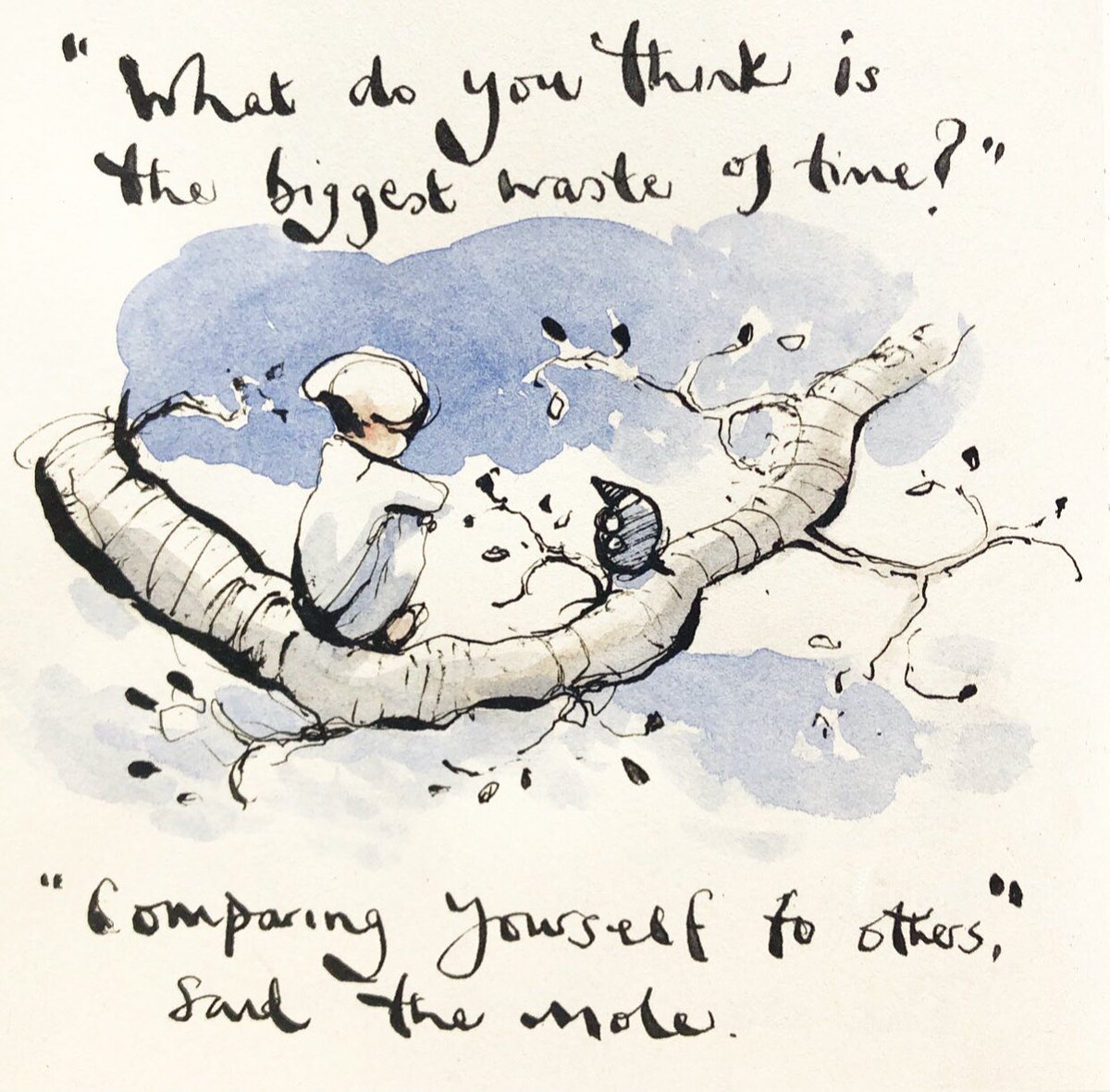 "Imagine how we would be if we were less afraid
and another that really resonated with me
"Often the hardest person to forgive is ourselves
This is now part of my morning Yoga and meditations.  
Perhaps it is even more pertinent now as  I am in the last phase of my life and I do really want  to make it worthwhile because if not, well what is the point? I did warn you people that I was in a thoughtful mood today.  So, I dug out that wonderful poem My Soul Has a Hat.
It goes:
I counted my years
and realised that I have
less time to live by
then I have lived so far
I feel like a child who won a pack of candies and at first ate them with pleasure
but when she realised that there was little left, she began to taste them intensely
etc etc
and ends with
……….We have two lives
and the second begins when you realise you only have one.
The poem is now pinned on my wall in front of my computer
Note to self: It is time to stop 'talking the talk' Roma and begin 'walking the walk' (Think I might just have had this Note to self several times before)
"Let's be careful out there"