There is nothing like a blast of very loud rock music to put one in a good mood. This morning I woke up, watched the news and wondered if I would survive this pandemic and, in fact if the human race would survive. Yes, I do realise that watching the news first thing in the morning is not recommended. But it is a habit that I don't seem to be able to break. I am and always have been a news junkie.
However after my  morning  yoga,  a  dog walk and breakfast I put on some very loud music  – thank you Spotify –  and while cleaning the kitchen danced around listening to Led Zeppelin Stairway to Heaven  and ignoring the confused  looks of my pets I sang along loudly.  Led, you were  just what I needed.  I fully recommend this as a pick me up.
As is my wont this survival thing usually crops up just as I am about to fall asleep.  And it's when I start the 'if I survive game' and promise myself all sorts of stuff.  When we were children my brother and I used to play  the 'if we win the pools game.' We would spend endless hours deciding on who would get what. First on the list was a maiden aunt who lived in a bedsit with her mother  in a run-down tenement flat in Kilburn. We were horrified that the toilet was 3 floors down and had to be shared with the other tenants and the kitchen well a rather grubby gas ring was in the hallway outside the bedsit.  Of course, we didn't do the pools, but mum did and every Friday the pools man would call to pick them up.  We never won. 
I also play this game with my premium bonds. When the email arrives  "congratulations you have won please check your account,"  despite knowing that it will just be £25 I always wait a few days so I can have  some time to fantasise what I would do if I got a big win. I also play the Lottery – and have done for 10 years and never won  anything.  I want to stop but it would be sods law that my numbers would come up.  It is odd though that I have never ever won anything.  That said I know I am one of the fortunate ones and for that I am very thankful.  However, a little win would be nice.  
So, what did you all do on New Year's Eve? I was in bed at 9 with a book – a bit extreme I know.  Maybe I was making a point.
I did however have a little pang of envy as my close  friends gathered in  one of their homes to celebrate. Apparently it was a lot of fun.  They  have stopped inviting me  because they know I won't come which is true,  and yes I do feel a bit left out and wonder just how much this will affect the previous closeness of our friendship. Hopefully it won't.  I have questioned  whether  I am being  a tad over cautious as none  of them thankfully have got COVID  despite   being a lot more out and about than me.  So, am I the fool here? Have I been semi shielding since last March, for no good reason?  As hopefully a vaccine will soon be rolled out  I will not now cave in. However, the governments constant U turns over this virus gives me little confidence of the efficacy of dolling out a single vaccine.
Regarding friendships in the age of COVID19  it is almost as if we have to navigate  consent with our friends much like  the way we used to  with sexual relationships.   Talking of which sex that is,  have you seen the  Netflix period drama Bridgerton?   Regé-Jean Page plays the lead, drop dead gorgeous  and what a body.  The sex  scenes – really I think I must have missed out somewhere.  I binged watched  – and went to bed alone feeling a little forlorn. Certainly, a step up from   when Aidan Turner went topless in the BBC's Poldark? Sadly,  I think those days are over for me  although I am not sure it was ever quite like Bridgerton. Maybe too much information.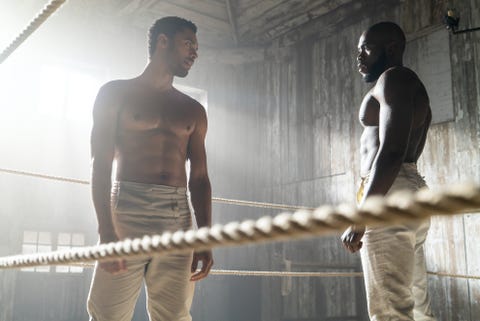 Digressed again  sorry I was talking about friendships and going to bed early with a book.  Interestingly  the book I was reading on the recommendation from a friend was The Price of Peace Money, Democracy, and the Life of the economist John Maynard Keynes. Not exactly the most uplifting New Year's Eve read   but a very interesting  perspective from a century ago and still  very prevalent. After World War 1 he said, "The real danger was from those who rejected international harmony for national glory," hmmm sound familiar?  I despair that we have learnt nothing from past events.
So, I leave  you with the vitally important  and profound 2021 predictions of  Nicolas Aujul, who claims to see the future through visions; The royal family are apparently in for a rocky ride. There is  heartbreak for Kim Kardashian and  Megan Markle will reveal all.  Riveting news.  If only  my Granny Roth and her phrenology was still here.  
"Let's be careful out there"