You know that middle of the night thinking stuff – never a good time to be contemplating life. I had been talking in the day  about finances  when the 7-year rule came up and it sent  me into a bit of a tizzy.  As you have probably gathered, I am not very good at death – well who is? But  accepting one's own mortality is a bit scary.  You mean I am going to die?  That all of this – I said to myself waving my arms around a  fictitious world outside of my 7 month lockdown  – is no longer going to exist for me.   What the fuck? 
I remember when my Aunt was living with us and dying of cancer. She was reading books on China because she wanted to increase her knowledge and I was thinking but you are going to be dead soon so what good will it be knowing about Chinese history. Going to have to work on the mortality stuff.
Time to take stock.  By 4 am I was  digging deep into the 'someday' drawer. And having one way conversations
"Yes, Roma life is finite and I really have to start living it
" All very well but you are forgetting one thing – COVID.
"It's already consumed 7 months of my life – enough already.  I need to escape. 
By 5 am  I had a plan.  I had googled the safest country in the world and came up with Palau –  a group of islands in the Micronesia area of Oceania, to the southeast of the Philippines.  I had even found the hotel – not the most beautiful but I felt sorry for them as they haven't had any occupants.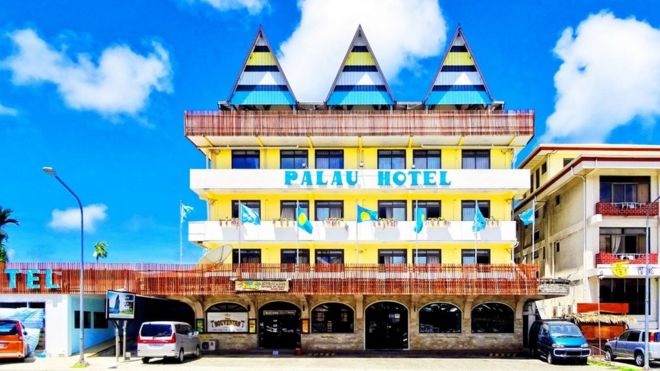 Interestingly Germany and Switzerland  also came up as two of the safest destinations.  But German  verses Palau – beautiful clear blue seas and the Rhine! No comparison.
And Switzerland yes great chocolate and mountains but did you know they were the last country in the world to give women the vote. February 1971! So, when I was hitchhiking through Switzerland in 1970 women were still subjugated. So, Palau it is.
A flight to Manila and then another one to Palau – it can be done. Invest in a good mask and some PPE for the flight. l  could spend the next few years in the serene beautiful South Pacific and return when there is a vaccine.  Sorted.
Of course, by midday after a few hours sleep reality had checked in.
Death was not imminent – although the death experts – and I have to tell you there is a lot of dying advice on the internet – say one has to face death to be able to get on with living. That's metaphorically unless sadly you are dying.   There is even a website that helps you do that – of course there would be. Sometimes I wonder how on earth we managed before the internet. https://deathoverdinner.org/
So it is something I will have to come to terms with but next time I get  into the scary death stuff I am going to try and face it with  "OK, death, I see you. But I am not coming just yet hopefully and I am going to start doing a bit more living. "
That means stop being scared of looking foolish or losing face, give myself permission, say yes, stop over thinking, increase my social circle with more daring bold and audacious people and break a few rules. Well that's Thursdays plan anyway.
"Let's be careful out there"